Looking for a delicious and special bread to make for your family? Look no further! Let's bake yourself richer, and learn how to bake Swiss Sunday bread: Zopf. This braided bread is easy to make and is sure to impress your friends and family with its golden, fluffy texture.
Let's learn how to make this rich traditional luxurious Swiss bread.
Let's bake yourself richer!
As long as you know how to bake, life is sure to be sweet!
Get ready to pimp your baking skills and create some amazing next-level Swiss Sunday bread!
A Brief History of Zopf
Zopf – or braided bread – I like to call it Swiss Sunday bread, is the most famous bread in Switzerland. This "crowning jewel" of most Swiss Sunday breakfast tables is considered a luxurious specialty only to be served and enjoyed on Sundays.
Zopf originated in the Emmental region, where butter is treasured and added in plenty. The braids are often giant and sold by the meter.
The Swiss Sunday bread has a long history, with origins going back to the early 13th and 14th centuries. It was invented by traditional Baker Guilds in Bern. Originally the Zopf was only made to celebrate New Year.
Thanks to how tasty and easy it is to make it nowadays, Zopf has become a staple in Swiss cuisine and can be enjoyed all over the country at any day. Our [Swiss] culture established that most people would not appreciate indulging in luxurious Zopf during working days. It's mostly eaten and appreciated on Sundays!
Nothing says home like the smell of baking.
I hope now, as you've learned some insights about our Sunday bread, you're ready to "get down to business".
Let's make a delicious Zopf yourself!
Get Busy Baking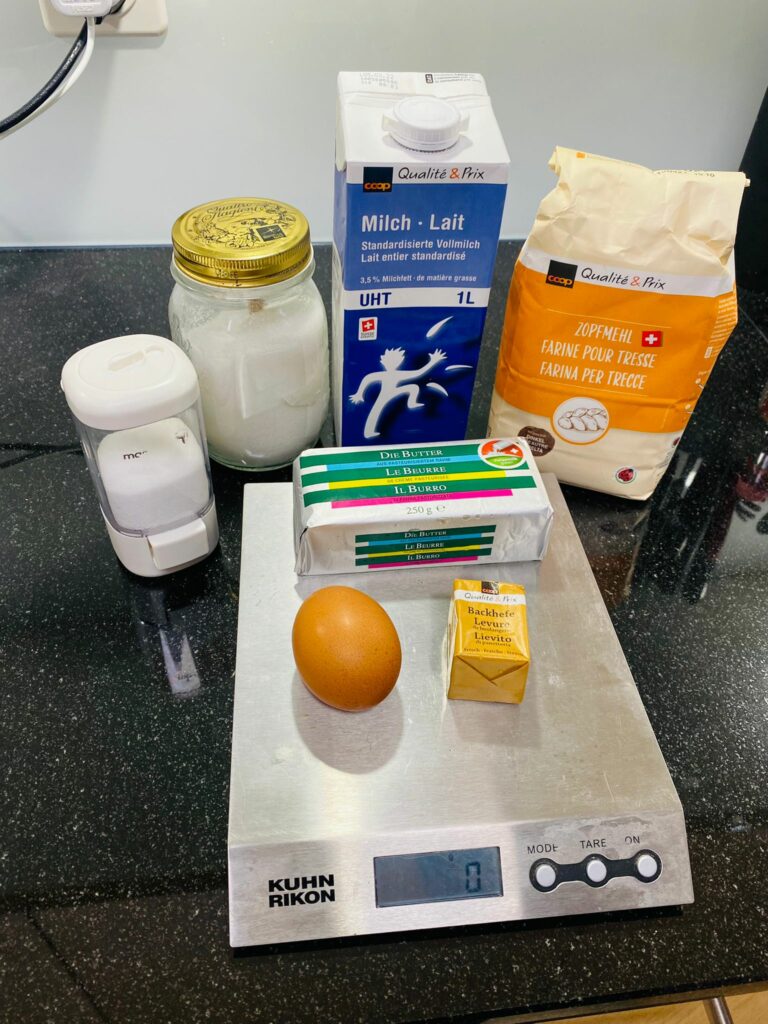 Ingredients
For dough:
– 500 grams of the finest flour
– 0.75 tablespoon salt
– 1 teaspoon sugar
– 60 grams butter
– 300 ml milk
– 20 grams yeast
For second step:
– 1 egg yolk
– 1 tablespoon milk
Download the recipe by clicking on picture below or click here.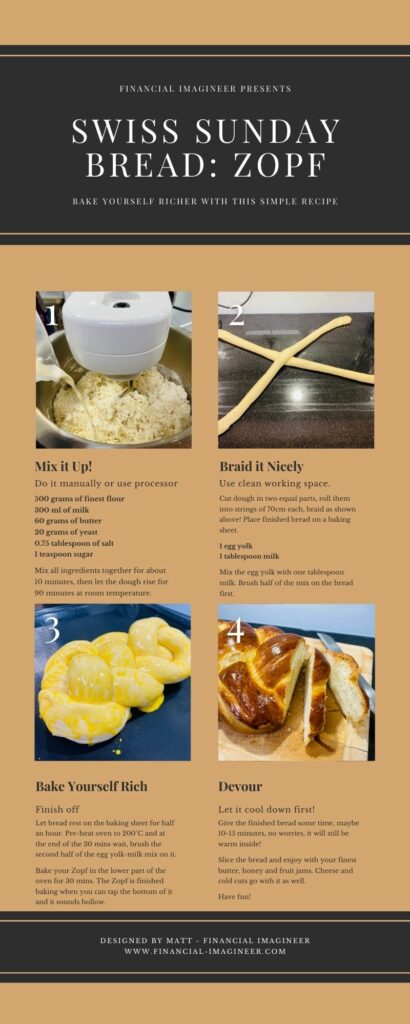 Let's do it
1. Combine the flour, salt, and sugar in a bowl and mix well. Add yeast and butter into the milk and give it some time to dissolve. Now, gradually add the milk-mix into the dough. Keep mixing. Mix and knead for approximately 8-10 minutes.
2. Now, cover the dough with a wet towel and let it rise [for about 90 minutes] until it doubles in size.
3. Cut the dough into 2 equal parts. Roll both parts into strings of roughly 70cm length. Braid them together as shown below. Place the bread on a baking sheet.
4. Mix the egg yolk with a tiny bit of milk (a tablespoon or less) well and brush your bread with the first half of this mix.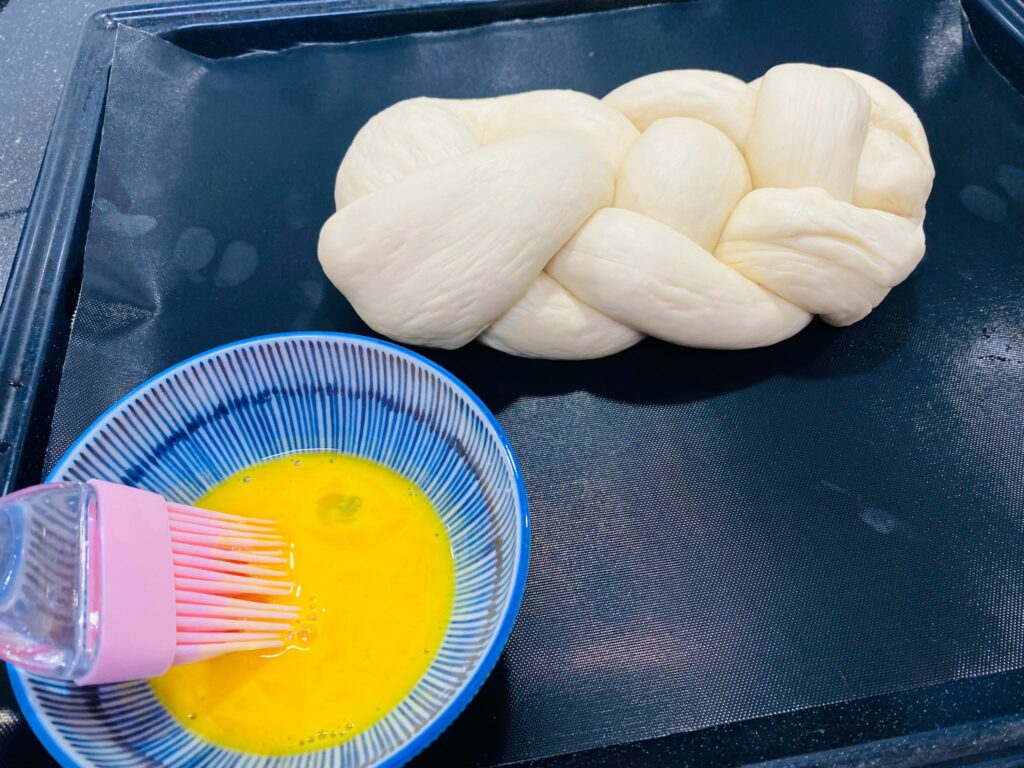 5. Let the bread rest [and rise a second time] for another 30 minutes before continuing.
6. Preheat the oven to 200 degrees Celsius.
7. After 30 minutes of rest, finish brushing the second half of the egg yolk-milk mix on the bread.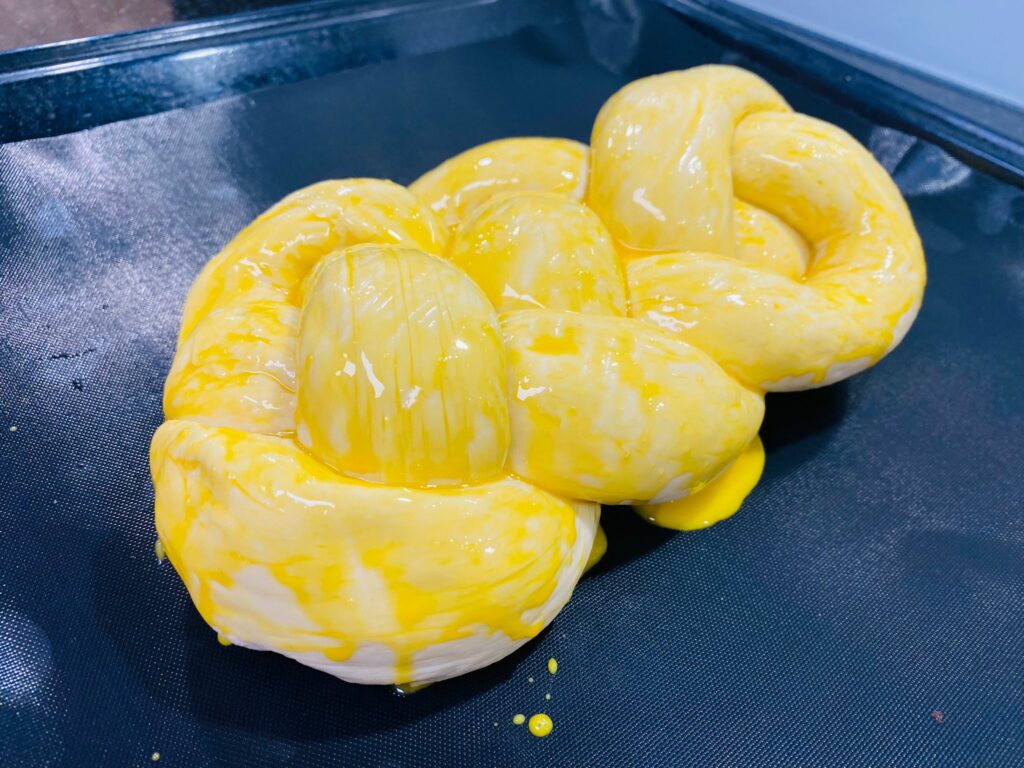 8. Now bake your Zopf in the lower part of your oven for 30 minutes.
Happiness is the smell of freshly baked bread!
As the baking comes to the end, you want to make sure your Zopf is done.
How?
Try to tap the bottom of your Zopf.
Don't burn your fingers!
You'll know your Zopf is done baking [and ready to devour] when the tapping sounds hollow!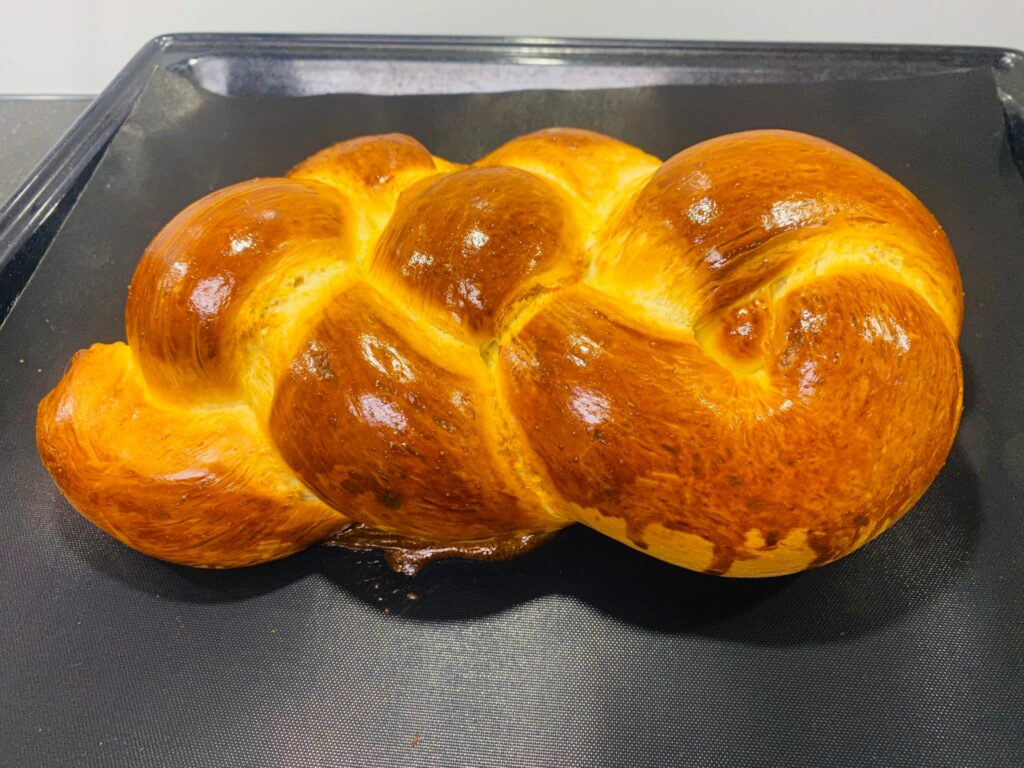 Good bread is the most fundamentally satisfying of all foods; and good bread with fresh butter and yummy honey is the greatest of all feasts.
Click To Tweet
Swiss Sunday bread is perfect for a special breakfast or brunch.
Chefs recommendation:
Take our your finest butter, honey, jams, cheese or cold cuts to serve your freshly baked Zopf!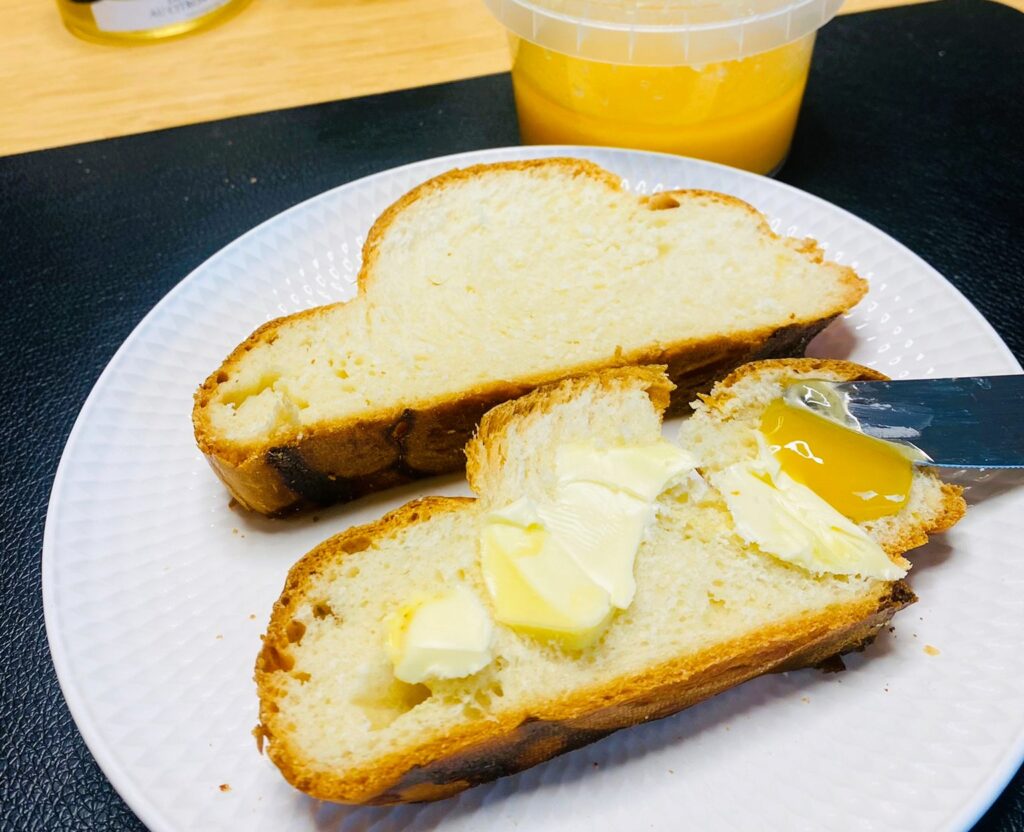 For me, it's definitely one of the finer things in life!
Don't forget to share a picture of your delicious Swiss Sunday bread with me, your family, and friends!
I truly hope you guys love it too.
This is my favorite sweet bread: A true luxury.
For an easier, more simple bread recipe, please check out my other baking post "Bake Yourself Rich".
Conclusion
I hope this post helps bring this awesome bread to more parts of this world.
Please enjoy!
That's it for this article.
I hope you enjoyed learning how to make this delicious Swiss bread and will be able to impress your friends and family with your baking skills.
If you enjoyed this blog post consider subscribing to my blog in the box below, give me a follow on Twitter, like my Facebook page and feel free to check out more content here.
Thanks for reading and happy baking!
Let's Bake Your Life Richer!
Matt